SHOW NOTES:
The Book of Life celebrates Black History Month, Jewish style!
>
Richard Michelson
was a
May 2007 guest
on The Book of Life, talking about his
baseball-related story
Across the Alley
. Now he's won the 2009 Sydney Taylor Book Award for his picture book,
As Good As Anybody: Martin Luther King Jr & Abraham Joshua Heschel's Amazing March Toward Freedom
, and we've brought him back to t
alk about this new title. We also have a repeat appearance by graphologist
Arlyn Imberman
. She analyzed author handwriting on our
September 2008 episode
, and returns to talk about the handwriting of King, Heschel, and Michelson.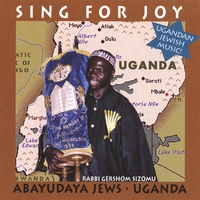 >
Rabbi Gershom Sizomu
, the first black sub-Saharan rabbi, joins us to talk about the Abayudaya people of Uganda, his CD
Sing for Joy
, and
Be'chol Lashon
("In Every Tongue"), an organization that supports the diversity of the Jewish people.

AUDIO:
Mp3
VIDEO:
CREDITS:



Our background music is provided by The Freilachmakers Klezmer String Band.

Books and CD's mentioned on the show may be borrowed from the Feldman Children's Library at Congregation B'nai Israel.

Your feedback is appreciated! Please write to bookoflifepodcast@gmail.com!